Nov 28th,2004
Well her it is almost Christmas again. My writing is going along, but is frustrating at times. Although recently I won a certificate for Amazon.com for a short story I wrote. I have had some requests for writing jobs, but nothing has panned out. I am waiting for a payment from a particular website. Apparently they are revamping the site. I should get it soon, as I was told after Thanksgiving. I could use some extra money for Christmas. We have the tree up and some presents under it, but not all yet.
I am hoping things will pick up soon.
Christmas has just past and tomorrow is New Years' Eve.
We had a quiet Christmas, actually it got messed up. My father-in-law decided to act like an ass. So I had a bad start to the holidays. Now I find I have a reacurring bladder infection. I am now on my second round of antibiotics. I am still waiting for a break in my writing career. I was sent an email to write articles so I decided to go for it. The only problem is the pay is not great, but at this point I will do it.
I am still waiting for a reply. As for New Year's I don't know what we are doing. I just hope this year brings some good fortune.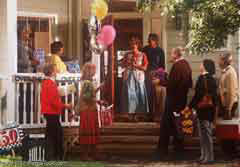 This past weekend was my birthday, the month of March. I had the biggest surprise. My parents arrived with a small cake lit with candles. It was surprising because we have not had a real relationship in years. I was quite overwhelmed that they would do that for me. However I realize that now that the rest of the family has exited the picture, I am finally getting some attention. I had a nice morning though with them.
March 15,2005
I have not started a job yet. I get offers, but they don't pan out. I have had a few proposals and am just waiting for some response. I also recieved an email to publish a couple of my poems. I hope that I can work out the details for that, as I may recieve royalties.
I am very excited, I recieved a copy of my first book this morning. It did not turn out exactly like I wanted, but I do not want to go through the process again. I have waited months for it's release. I put alot of emotion and time into the poetry in this first collection. Now I am contacting everyone to let them know it is out.
I hope it does well, I don't care to make alot of money, but some revenue would be nice too.
Perhaps I will start on another book soon.
I guess it was inevitable, but I have had some problems with my book and the website. In fact a few days ago, I was very depressed. I worked and continue to work very hard on my writing. When I finally recieved a copy of the book in the mail it was of poor quality. Then there were problems with pricing. I just cannot justify charging too much for my book. Then there were problems with the website. Combine all that with the frustration of not getting work yet, and I was a mess!
The good news is I contacted my publisher and explained everything to him. He is taking care of all my worries and hopefully my book will be a success.
June 5, 2005 I think finally I may have an actual writing job. I have submitted some articles for a particular site. I have had alot of emails with this individual back and forth. Finally he has agreed to pay me for my work. I am awaiting answer this week as to the prior work. I would like to get some payment before I continue writing. I think that is only fair. I am crossing my fingers that everything works out. It is not alot of compensation, but I am hoping more opportunities open up.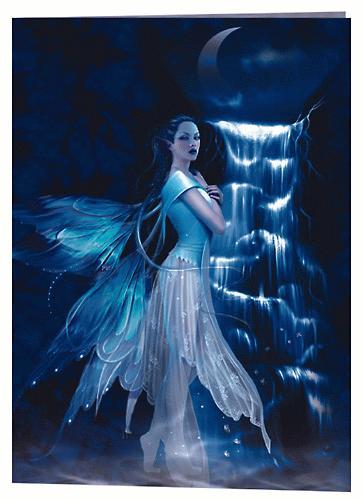 June 9th,2005
The last couple of days have been a pre- teen nightmare.
My son is a good boy, but has a tendency to lie and hide things. The day before last he hid the fact he was using something he shouldn't have been in the household. My husband specifically told him not to use this product. He was using it and lying to both of us. Then he tried to hide it. He was caught and we were disappointed. Then yesterday I get a call from his teacher. Apparently he had a major project due. It was four days late and was posted weeks ago. He did not even tell us. The teacher was nice enough to give him an extension of two days. However there is a tremendous amount of work to be done. He was doing it since yesterday afternoon and will continue until it is completed. My fiancee and I are baffled by his actions, and he has no answers. It seems like he is going backwards, instead of forward in his behaviour. I knew it was hard being a parent, but sometimes you really have to shake your head and wonder what goes through their minds?
I have finally acquired some paying work. I am waiting for my first check. It is not much money, but at least it is a start. I look forward to expanding my writing career, and hopefully finding more work in the future. I am also thinking about writing another poetry book. I also have a collection of stories, mostly fantasy I may put into print.
It is my son's birthday this month. We have decided to take him and some friends to paintball in the area. He gave out the invites and we are waiting responses. Now apparently everyone wants to go, so that upset my son. The thing is many of the students ignored him all year, until this came along. After all he can't invite the whole school. I hope he has a good time, and that a least a couple of kids show up. These friends of his are notorious for being unreliable.
July 13,2005
The birthday party got cancelled. My boyfriend felt the invitees had enough time to respond. They did not. So he cancelled it. I thought he jumped the gun, but it was not all in my hands. My son got some lizards instead. I did not really like that idea either, but it was his birthday. His grandfather still has to get him something. And my parents also have a gift for him.
My writing is progressing. I am still waiting for payment for my article writing. I did however receive a phone call this morning about payment. I am happy about that. Although I couldn't understand the gentleman on the other end. I don't know if he said payment was coming, or someone was phoning....he was on a cell phone.
I guess I will know soon.
It is sooo...hot here in Ontario...you can't even go outside. There are bans on water usage.
I have an appointment this Friday with a specialist, about a problem I am having. I will have no choice, but to go out.
I hope there is nothing wrong. I have already had an ultrasound on my kidneys. They seem to be fine, from what the technician told me.
Well that is about it for now. I will write again soon.
July 25th/ 2005
Just when things start to look up, something goes wrong. I have had nothing but problems with this job. They don't seem to want to pay me. Now they want me to act as an accountant and handle an exorbant amount of money. I refused. Now my boyfriend is involved and corresponding with them. The whole thing is a mess. I am upset, because it was my first paying job and I want to keep it. However, under the circumstances, it is almost impossible. I am not giving up though. I just hope things work out soon. I feel defeated lately.
August 10th,2005
Well along with disappointments come triumphs. I have some job leads. I still am fighting for the payment owed to me for a certain job I did. I am hoping that the individuals will sent me what is owed. I have had some more work published, and that makes me happy. I have had some luck lately, so I hope it continues. I have had some help along the way though. I would especially urge everyone to check out my mother-in-laws site. She has helped me and given me encouragement when I needed it most. I look forward to more accomplishments in the future.
August26th,2005
I am still battling to get the money owed to me by this company Elite.Corner. I have written up a collection letter and sent it. I have not heard from them. A gentleman wrote to me telling me they owed him money too. We are now corresponding. He thinks he may get the payment. I doubt it. I think the whole thing is a scam. On a better note, I wrote a press release for my book. I am now getting payment for writing one for a client. I am happy about finally making some money. I am looking into other avenues as well.
My son will soon be back to school. We are shopping for his back to school attire and accessories.
I will be able to concentrate more on my writing when I am alone...in September.
Sept 12,2005
School has finally started. I am glad my son is back in school. I can get more work done, when my husband and son are gone. I have had some successes. I got paid for writing a press release. I have my work featured for payment. I have applied for a writing job and am awaiting the reply. I have a number of things on the go. I will be working on my stories more as well. Our computer crashed so I was forced to write the old fashioned way, but I did complete a story. I look forward to more jobs in the future.
September 16,2005
I can't believe it, but I actually won something. I was just contacted by MommyMagazine. Apparently, I won a prize and they needed my mailing address. I am excited to find out what it is?
In my writing I am still prodding along. I am submitting pieces everywhere. I have some stories on Reading destiny for subscription. I am hoping to finish a fantasy story I have been working on. I will also be working on other stories in the near future. I would ultimately like to write a book.
Sept25th,2005
It has been a hard start to this week. With pressure from my father-in-law we almost bought a house. He approached us about this plan of him living in the basement and paying rent. We originally thought it would be a few years. Now he wants to speed up the whole process. I found a little house and fell in love. We looked and then it snowballed. I was running back and forth to the house Monday, and making phone calls. I was a total wreck. We talked and decided I should sign the papers. Then his father started to waiver. I had enough. I told my fiancee to call the realator and get out of it while we could. The thing is with bills it would have been around $2.000 a month. There is no way we could have paid that. I was so upset, I broke down crying. I wish my writing career was farther along. I work so hard, but still I am in limbo. I just want some money coming in. I get the odd job, but that won't pay the bills. I really don't think I want to go through that in the future. My boyfriend was so stressed he was actually having chest pains. That scared me! It is a big responsiblity. If you are not totally sure and ready you should wait! I hope the future holds something brighter!
It's the Thanksgiving long weekend. We were invited to my boyfriends Uncle's for dinner, but we didn't go. We have all been sick for over a week now. I guess we all caught a cold. We are just getting over it now. I cooked a nice dinner yesterday,,but it was chicken, not turkey. I made stuffing, yams, potatoes, carrots, crescents, gravy. It was really good. Today, I am making a stew.
My mother-in-law is mad at me. She wanted us to travel out of town to visit her and her partner over the holidays. She does not understand the circumstances. I don;t know whether to tell her or not?
My mother invited my brother for dinner yesterday. I know their place is small, but it seems she never invites us. Apparently, they may be going to Montreal over Christmas. I would like to visit Montreal one day.
Now we are trying to get the apartment finished. We have to paint etc. It will be a big job, but since we are not moving, I would like it done before Christmas.
As for my writing, I have not made the money I was hoping for. However, I am still looking. I have some things out there, and I am featured on many sites. Hopefully, something will come through soon.
I love writing, and to make it my career would be a dream.
November 4,2005
Halloween is over. We all dressed up this year. I was a rocker, my son was a zombie and my boyfriend was Jason. We had a good time handing out candy and scaring some kids. We had alot of kids this year, and ran out of candy. Next year we will get more candy.
I am working on a new story. A horror/murder story. It should be good when it is done. I have been doing Santa Letters for clients lately. I enjoy doing them. I think it is a good thing to do for the holidays. I am hoping to get more work.
My boyfriend developed an awful infection in his mouth, so we went to my doctor yesterday. We got our flu shot while we were there. Next week, it is my son's turn. He is trying to get out of it, but he is getting it. With everything happening these days, it is better to have a little protection than none.
Hopefully, we will start painting the hallway this weekend. We have definitely put it off long enough.
That's about it for now.
It has been a busy couple of weeks. We finally finished painting our hallway. It was a big job. I was having chest pains at one point from the dust. Now we just need some last accessories. Now this week we are running around to different high schools. My son will be starting high school next year. We visited one last night and the presentation was long. Then my son and husband thought we went to the wrong presentation and blamed me. I was so mad. I had to go and get the information for the other presentation on Visual Arts. Then they tell me they made a mistake and I was right. I could have screamed!
Tomorrow we visit another high school that is closer to our home. I wish he would pick a school that is a little closer. I am so nervous for him. I just want him to be safe. There is an audtition process for the school last night, because it is dance/drama oriented. So he would have to learn alot.
We will wrap up the visits and decide I guess.
Then Friday, my boyfriend has a visit to a specialist. He has problems with his ears, snoring etc. I hope they can do something for him. On top of all that I am trying to find work in writing. Then Christmas is just around the corner. I have to start my shopping today. We have to put the tree up soon too.
A really bad start to the week was a trip to a downtown hospital my boyfriend visited. It turns out a friend he knew from high school was in a horrific accident. Her and a friend were hit by a car and thier legs were crushed. She lost one leg and is not doing well. She lost huge amounts of blood apparently. My boyfriend was shocked when he saw her. I feel so bad for her. It makes me so thankful for my family and the fact that they are safe. Now that my son will be travelling, I will probably worry more.
December 9/05
Last night we had our first teacher conference. We knew our son was having some problems, however we did not know the extent. He has always been good at math and now he is letting it slip. He is getting average grades and he is capable of more. The teacher explained that he had a math project worth 25% of his mark and he did the bare minimum. He needs to give more details and diagrams etc.
I believe he is just becoming to interested in his friends and computer and video games. I am hoping we can curtail that and he will concentrate on work. He needs to buckle down, because he starts high school next year. I know he thinks he can drift now, but that won't be the case in high school.
He is definitely becoming a teenager.....lol.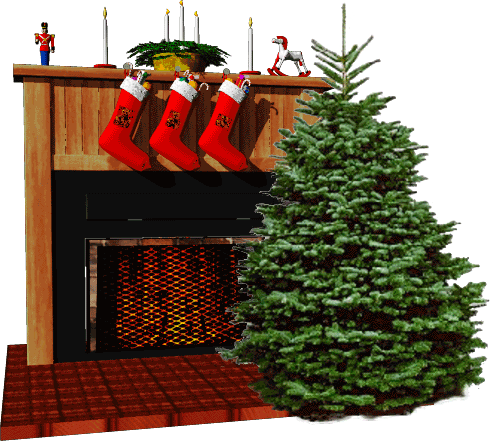 December 22, 2005
Here it is a couple of days before Christmas. We are supposed to go to my father-in-laws for dinner on Saturday. I was hoping to get paid for some Santa Letters I did for a client. I don't think that will happen. She told me she sent a money order. I was hoping to get it this week for gifts. If it doesn't come tomorrow that is it! I am upset about that.
I am still hoping to get a paying job...I have really nothing coming in right now. I have applied for a blogging position, so I will see how that goes?
Nothing else going on....just the holidays....
December 28th,2005
I can't believe it but I actually made it through Christmas. We went to my father-in-laws and had a huge dinner. Then we went to my mom's and had brunch. She was sick, so we didn't stay long....that and the fact she seemed to be hustling us along. I was so uptight and nervous this season, I was actually experiencing a rapid heartbeat which drove me crazy. I just could not relax...but then every year I seem to get like that. I think it is just psycho-symatic. I just think the worst all the time....
My friend still has to come over so we can exchange gifts. It will be New Year's this weekend. I am hoping we can go out for a little while, but I guess that is still up in the air. While, I like her as a friend, she has a tendency to want to stay long into the night...and by then I am exhausted from cooking and entertaining.....
It is really unbelievable that another year is almost over...and we are all a little older and hopefully wiser?
Blogging Is a Good Thing
Recently I started a blog. My boyfriend had time off from work and visited an internet cafe and read my entries. Normally that would make me nervous, however it was a good thing.
He phoned me and told me that he was cooking me dinner and that he was picking up the necessary ingredients. I was shocked! He came home and I was barricaded in our bedroom while he prepared the meal.
It smelled really good and I was getting ansy...
Finally, it was ready. I came out to a candlelit dinner and a lovely stir-fry and caesar salad my favourite. He had even bought me a dozen orange roses which were lovely. It was a nice evening and we spent the rest in bed watching television.
I am the type of person who is shy and sometimes I can't express my feelings verbally. I guess that is what drew me to writing and poetry. I was hesitant about blogging, but I think it just may be a relationship builder.
January 24th, 2006 I can't believe it is January already. The holidays went by so fast. I have been working hard and have been published and even did a review....it is all featured here on my website. I am unhappy with my current publisher. My book is doing well but I am not recieving any monies, so I am looking for a new publisher. Our family life is fine, we haven't had any problems. My son has an assignment to cook this weekend. He has to do breakfast, lunch and dinner so that should be interesting. He also has a skating trip coming up so we are thinking of taking him skating to warm him up. The weather has been pretty good so far, but we are expecting some snow today.....
January 30th,2006
Unfortunately, my son came down with a vicious stomach disorder. It was something out of a horror movie when they expel vomit. We decided against the skating. However, he was well enough to make the breakfast, lunch, dinner meals on the weekend. We wrote out menus and took pictures of each meal. The pictures turned out really well, they looked professional. It looked like a bed and breakfast menu. He should get an excellent mark. We had a few tense moments, but all in all it was good. I am thinking of adding it to my pending cookbook with pictures.
Feb 2, 2006
It seemed yesterday was a lucky day. I recieved two job offers. One is to re-do a website. The other is to write a press release and rewrite some articles. I am looking forward to hearing back from the potential clients. This morning I recieved an email informing me that my poetry has been published online at Pink Mouse. That was also great news. I am hoping that this is the start of things to come for me.
Feb 13th,2006
I have been offered a couple of jobs. One the guy turned out to be a jerk, so I doubt I will hear from him. The other I am still waiting on. Tomorrow is Valentine's Day. I already got my gifts yesterday including a ring. I went out and bought a few things today. I am also making a heart shaped cake. I will be making dinner for the two of us. I am looking forward to tomorrow.
We were hit with the worst storm of the winter thus far yesterday. We had severe winds and freezing rain which made travelling trecherous. It lasted through the night and into today. The high winds caused major damage to power lines and downed trees that also caused damage to houses and vehicles. It is still bitterly cold and the weekend doesn't look much better.
Personally I am getting tired of winter and can't wait till spring. Till then I am writing everyday and did an interview this morning. I have also been emailed for advice from other writers which feels good. My neighbor is lending me some books on writing. I have started the first one today. I think it is important to learn as much as I can. I am still looking for work and was approached for a job.
I am still waiting to hear back from the client. I keep emailing him, but he hasn't got back to me yet. I also started a blog. I have added the link here on the site. I get a certain revenue from that, so I hope it is successful. I also will be paid for another site I joined and submitted work for. The owner has decided to start paying the writers which was a welcome surprise.
Home life is fine. It is hard to write with my boyfriend and son around but I find time to sneak on. I am hoping that things take off soon.....Until then, I am writing everyday.
Feb 23rd, 2006
I am waiting to do an interview today for a journalism student from Ryerson. I am a little nervous. She wants to interview the whole family for a project on obsession. She found one of my stories....and it is on gaming. I am waiting for Matt and Dave to get home to tell them. I am also waiting for her to get back to me on times. It will be phone interviews. I also talked to my mom and gave her the news. She finally looked up my website and was pleased and proud.
March 2/ 06
My son has been sick for days now. He has been home from school for three days. We took him to the doctor and they did a swab test. We haven't heard anything so hopefully it was negative. He had a fever, sore throat, cough. I was doing the usual things, lots of liquids, advil, and cough medicines. We also talked to his teacher and got some homework for him to do.
Yesterday, I talked to the secretary who told me she had 35 students out sick. There was definitely something going around. Then later my boyfriend came home early because his boss and others where he was working were sick. With all the viruses and bacteria floating around these days, you just never know what you could contract.
Today, my son felt better so I sent him to school after giving him advil and cough medicine. I also gave him Kleenex, cough lozenges, and soothing gum so I think he should be okay. I really didn't want him missing too much school. I haven't heard anything, so he must be okay. I told him he could always come home if he felt ill. He even missed a competition because of his illness and his team lost which really disappointed him.
I have a feeling that I may end up with something sooner or later. I always seem to end up with whatever my son and boyfriend contract. I am hoping that I don't......I hate being sick!
March 7th, 2006
Well the worst happened. I have ended up with whatever virus my son contracted from school. My throat was killing me last night, and I couldn't sleep. It is sore today too, but I think it is getting better...I hope. I had one bright spot this morning and recieved a birthday card from my friend. It was really nice. I hate being sick, it just throws everything off for me. Especially this week, just before my birthday....
I have not been able to write as much as I would like lately. I just don't feel up to it...so I am doing the minimum right now. Well, at least I am writing.....I hope this passes quickly.
This is my first post since my illness. It turned into what I believe was a pneumonia. It just became increasingly worse. This is the worst I have felt in a long time. I was kept up all night. Then when I made an appointment I ended up waiting for over an hour which was ridiculous. I turned white and felt like I was going to pass out. I was finally admitted and given antibiotics and painkillers with codeine. I have since gotten better, and I am glad because I can resume my writing. I hope I never experience that again...I was so sick, my boyfriend even had to miss work...
April 4th,05 Well it has been hell the last two weeks. I became so sick. I had such a sore throat, I was up for 48 hours because I couldn't swallow. I went to the doctor and almost passed out there. I was given an antibiotic and tylenol with codeine and sent home. I continued to get worse. Then I started getting panic attacks so I am on medication for that. However, that is addicting, so I have to try and stop taking the pills. The mornings are the worse for me...that is when my boyfriend and son have to leave.... I really don't know what I am going to do. I just hope things get better soon....
Well I thought I would write an update from my previous entry. I ended up going to doctor after doctor. I continued to become worse and then I got the panic attacks back again. I even ended up at the hospital. They lost my chart and we waited for hours. Then the doctor finally came in and she didn't want to give me anything. She gave me pills that cost a fortune and I started to take them. I was still getting crushing chest pain, so I called my parents and my therapist. By this time I was hysterical. I had not been sleeping either. I would wake up at 3:00a.m. every night. I was sleep deprived. I went back to my female doctor and she finally prescribed anti-depressants and tranquilizers which I was already prescribed. I started with these pills and I feel much better. I still take the tranquilizers, but would like to stop soon. It was getting so bad, my boyfriend and son had to stay home some days due to my panic and other disorders.
Today, was my first day back to my therapist. It went well, and she gave me some homework to do...for the next time we meet in two weeks. I am hoping things get back to normal. The only problem now is the pills tend to make me tired....but I can deal with that. I have to see my doctor next week and see where we stand.
I went back to my doctor yesterday for a follow-up. She suggested that I continue taking the medication and she wants to see me back in a month. I also will be starting back on my birth control pill. I am feeling much better and I have not needed to take any of my tranquillizers which is great. I have an appointment today with my therapist. I wanted to see a psychiatrist as well, just to find out if there were any underlying factors causing these episodes. However, the doctor informed me that without coverage, it would be about $100.00 a visit. I think I will stick with my therapist, she is free....
I also got an exciting email from a radio talk show that will be featuring my work tonight. I will definitely be tuning in for that...I look forward to hearing viewer comments. I have put a link and the information in my "News" section.
May 14th, 2006
Today is Mother's Day. I phoned my mother this morning...and she was getting homemade pancakes for breakfast. I just feel a little depressed today. My son has been sick and that hasn't been the greatest thing to happen, especially with all the sickness around here lately. He has missed a lot of school with his suspension and now he is sick and missed two days last week. I think I will send him tomorrow even though he has the cough and hope for the best.
I am depressed because I keep getting all these good comments on my writing, but still no job. I got an email today from a woman that told me that she admired my persistence and that it was sign of greatness in a person....which was very nice. I have been in contact with some people from a while back and hopefully I may have a job from that. It just seems like everything is a struggle, especially money lately.
Now my boyfriends work is slowing down so there is pressure from that. There is pressure because I have the anxiety and that hinders my life and my families life. I hate having to take the anti-depressant medication but that is where I am right now. I am hoping things improve and I won't have to take them forever. I just want things to improve and it just feels like it isn't happening....it just seems like one thing after another and none of it is good......but I could on writing and fighting and hoping that the future brings something better.
June 1, 06
I went to my first therapy session with a psychiatrist/psychologist at the hospital this week. My doctor suggested I see someone because of my anxiety/panic. It was the first time I had rode the subway in years by myself. I did fine and got there and back. Of course I took a tranquillizer just in case. I am hoping I may not need to do that next time. I have another appointment next week. At first she didn't even want to see me, but then she asked me a whole lot of questions and wrote everything down. She seems like a bit of a flake, but maybe she can help me.
On another note, I am still writing. I was offered a job, but I haven't heard anything yet. I have made some money selling my poetry book and from a story I wrote a while back. I should be getting a couple of checks next week which will be nice. I have been on a radio show weekly and that is going well....it is a way to promote my work. I am hoping to continue with a fantasy story and perhaps turn it into a novel....
It has been extremely hot here in Ontario. Today, we did a job cleaning our neighbors backyard...it was a horrible job. The yard looked like a jungle and it took all day to clear it out and cut everything down. When he came home, he was shocked. It actually looked like a yard. He may ask us to clear out more...but then that would entail more work....eeekkk.
My son's graduation is fast approaching as well. We just got the card for guests. I think we will probably invite my father-in-law and that's it. I am looking forward to seeing him finally graduate. He has had a tough end of the year with his suspension and all we went through with that. They will be taking a boat cruise after the ceremony, which we still have to pay for....but it will be a once in a lifetime experience for him.
June 17th, 2006
I have had some good luck as far as my writing. I have sold a couple of copies of my book and I also had a story published by Swimming Kangaroo. I made some money and it was great. I am hoping that I can keep making money. I am working on a story that I think I will put on the radio show this coming week. On the home front, we have had numerous expenses lately. My son's school has had a few field trips this month which we had to pay for. That and the payment for the graduation which was expensive have put us a little in the hole as far as bills. I am really hoping I can find some paying work soon, so I can help out a bit more. This weekend is Father's Day too. It is so hot today, that I don't think my son and I will make it to the mall for a gift. I did order him some DVD"s but they haven't come in yet. He was searching for Revenge of the Nerds for months, so I found him a two-disc set. I'm sure he will like it. I don't know what we will do tomorrow, I guess we'll take it as it comes.
June 28th,2006
Yesterday was my son's grade eight graduation. It was held at the high school he will be attending. We all looked very nice especially my son. The only problem was that the day was gray and very humid. I was not really feeling that good and my anxiety started to increase during the morning. We decided to walk there because it is not that far from our home. I thought the walk would help and it did. I decided to take something just in case. I really hate taking pills, but I didn't want to miss any of the ceremony.
It was held in an audotorium and there was no air-conditioning. They went through all the classes and handed out awards and the graduating certificates. My son didn't get any awards, but that was fine. With the problems he had this year we were just glad he graduated. He even managed to bring up most of his marks this term. After the ceremony they served refreshments where the parents and kids could mingle. We talked to our neighbors but it was very crowded. We moved outdoors and the buses were loaded for thier cruise around the Toronto Harbour. I was hoping he would not be sea sick. Then we decided to walk home and get some dinner. We went to Swiss Chalet and had a nice dinner.
My son returned home around 9:30p.m. and he had a nice time and no sea sickness so I was happy about that. I am glad he got to experience the trip and be with his friends, since they will be separated next year. It was a bittersweet day for me as a mother knowing my son was growing up and becoming his own person. He will have to walk, bike or take the bus to school next year. He has been going to school across the street since kindergarten so this will be a huge change. I know he has to grow up, but I will always worry about him. That's what mother's do.
On another note today was my last day with my therapist. I am going to another therapist at the hospital now. It was deemed a conflict to remain with both. I don't know about the new one, I have only been to three sessions. I missed the last one and she wasn't too happy. I have an appointment tomorrow and I have to go....I will probably take my son with me. I will miss my old therapist, but she wants me to phone her and let her know how things are going in a few months. I have to take more control and maybe this will help me do that...and make more progress to getting out in the world more. There is after all more to life than writing....lol.
It is so hot here....with the humidity..it is over 40 degrees. We have been pretty housebound for the last few days. There is relief in sight for tomorrow though. I couldn't even sleep last night. On a brighter note I was offered a writing job. The client wants a sample of my writing...either written or he will send me an outline. He is offering a good hourly wage..so I am hoping it all works out...it would be great to finally be making some money. There is nothing else going on...We need to make some plans to do something before the summer is over. My son enjoys lounging around and calls it his time off...and his break from school. I guess I can understand that, but you can't stay in every day. Well there is still summer left..and hopefully the weather will even out so we can get outside.
August 6th, 2006
I am feeling depressed today. My friend called and wanted to come down. We actually still have Christmas Gifts for each other. The thing is that the backyard looks like a jungle. The landlord went away the long weekend and didn't cut it. I would like her over for a barbecue..but it isn't fit. I also thought we would be doing something today. However, my boyfriend went out this morning and started working on my son's found BMX bike, so I figured he didn't want to do anything. Then he told me he was going out to get some more paint, and I didn't feel like going to Canadian Tire. The two of them went. I sat down and actually started to cry. I just feel like my life is going nowhere. My friend told me that she would be depressed too, sitting in the house all the time. She is right. I just don't know what to do. I think the anti-depressant medication affects me too. I get so tired and just have no energy to do anything. Then there is my writing. I have not heard back about the potential job I was hoping for. I am not making the money I was hoping for...and the publisher I went with was the wrong one. I just hope that it picks up soon, because I don't want to give up my writing. I am always told how good it is, but I can't get something more lucrative. I sometimes feel like I am letting everyone down, but I can't help feeling the way I do. The panic and anxiety was the beginning of a very hard time for me. My boyfriend asked me to think of something to do today when they get back. I always feel like it is up to me to decide what we can do....and that isn't a good feeling either. I just feel like if I don't do what other people expect of me, I am a bad person. However, I need to start thinking about myself too. I hope I get out of this depression this weekend...and start to feel better.
September 13/06
I can;t believe my son has started high school and that summer is over. My boyfriend has been working nights with his new job with the union. I hate it and I think he is getting tired of it too. The money is really good though. Unfortunatly, he has injured his back and he took last night and tonight off. I have been trying to help him as much as I can. Hopefully, he will be able to go back tomorrow night. I hope this night job is over soon and he can move on to something else. As for me, I have been waiting on some paying work. I have been helping a ESL teacher with some scripts for radio. He is hoping that I will continue to help him because he like my work. He even has promised to pay me eventually..so I told him I would do it. I also have some other things going. I am currently working on a new story. It is based on two kids...and is kind of a scary...intriguing and charming story. I truly hope to continue to write and that I can do more projects and make some money along the way.
Septmember 28th, 2006
Well I have suffered through my first cold of the fall season. I hate being sick...but I think the worst is over. Now my son seems to have the same virus. I kept him home from school today. However, tomorrow he has a test so I think I will send him and hope for the best. My boyfriend is still working nights, which I hate. I have been doing okay though...and have not had to take any tranquillizers. Today, I felt awful. I was totally exhausted and just felt like sleeping all day. I have to get back to the doctor. She thought I should stay on the medication now that the fall and winter months are approaching. However...who knows what the anti-depressants are doing to me. I just have to keep going, I don't have a choice. There is nothing really happening with my writing. I keep waiting to get some work, but everything seems to be on hold with all my potential clients. I guess I will just have to keep writing and wait till something turns up.
October 31,2006
Tonight is Halloween. My son still doesn't know what he wants to dress up as? I have a Mardi Gras type mask, I will probably wear. Last week my boyfriends night job finally came to an end. He has to call to get another assignment. Hopefully, it will be a day job this time. I hate the night thing. Anyway..he loves Halloween. It is his Christmas! Yesterday he spent most of the day outside decorating for tonight. It looks good. I am hoping he takes a picture and I can post it. I had an interview by Writers-Inn this morning. They will let me know when it is posted. I like doing interviews. I am hoping my writing will get more exposure. I am currently waiting on some offers, but nothing has come through yet. I am trying to get my present story finished, so I can move on to something else. On another note, my father-in-law sold his house. The closing date is the middle of December. Now he is thinking about moving in with his sister...and then moving up North. I think he is making a mistake. He is not the type to live with others, but it is his life. I just hope he doesn't ask us to help him move in the middle of December!.....
November 16th, 2006
I just had another poem published by Events Quarterly. It should be out in January. I am waiting to start another job and an advice column for the Martini-Lounge...so I hope that starts soon. My boyfriend has just started another Union job. This one is days which is great. It is really close to home and he is home around 3:30p.m. now. I am hoping to make a little money for the holidays. I still have a lot of shopping to do. At least I don't have to buy for a lot of people this year. The weather is still fairly warm..so that is good. My son is doing well in school and getting good grades..so that is a plus. However , he is starting to get quite the mouth now that he is a teenager and we are bumping heads more. I guess that is all part of the course of motherhood and raising a teenage boy.
December 24th, 2006
We are waiting for my father-in-law to come over. He is having Christmas dinner with us this year because he sold his house. He likes things very traditional..homemade stuffing...gravy...etc. However..we went out and bought a pre-stuffed bird that was frozen..not fresh..but we aren't telling him that. We also bought some gravy..instead of making it. This is a little different because we have not cooked this kind of bird before..so hopefully it turns out okay.
We got a gift of a small heater/fireplace from him already but I am sure he will bring something else with him today. We are going to give Matt his gift from his grandpa which is a television. He will like that...because he has wanted a bigger one for his room. We also got his dad some slippers, track suit and pants and a foot massager...so I hope he likes the gifts.
I have not heard from my parents..so I don't know if they have any gifts for us or not? I guess we will know in the next couple of days. Our landlord was over this morning and got me some perfumed body lotion and Dave some tools..so that was different for him. His dog of many years died recently so he is very upset. Dave found him in the garage yesterday afternoon crying.
I can't wait till morning...I just love opening gifts. Sometimes we exchange a little one Christmas Eve...I think I will try to entice him to do that tonight when his father leaves....
January 24th, 2007
Well all of a sudden we have been getting work...which is great! I have not heard from one job, but I am hoping soon. Things are finally starting to look up. I am also working on another poetry book...and have the manuscript together. I have two possible publishers, but I am not sure who to go with. I also want to finish a cookbook this year..and hopefully a fantasy novel. That along with whatever else comes my way as far as projects. My lovely son has some kind of a rash on his front and back...so I think I will take him to the doctor tomorrow. He is off tomorrow because now the school is having exams. It is suppossed to be bitter cold tomorrow too...yaaaaa. I am on my weaning off my current medication, which I hope goes well. I had a visit with my therapist today..and got some things off my chest. She told me just to stay neutral and let others work it out between them. I think that is sound advice.

February 7th, 2007
The last few weeks has been busy. Now I am finally getting more work. I am working with the ESL teacher and also a local video store. It is nice to finally have more work. I also finished my second poetry manuscript and have to send it to the publisher. I will then be working on my cookbook...and then a fantasy novel hopefully. The weather is getting really cold...and now I have a cold. My lovely boyfriend was sick...so I probably got it from him...yuck....
I will be glad when winter is over and done with...
February 19th, 2006
We finally got wholloped with snow here in Ontario. We had a large amount of snow fall last week so we have quite a bit now. However...this week it is supposed to warm up a bit which will be nice. I am hoping that spring will be early this year. Work is going good...I am waiting to hear about more projects this week. It is amazing how fast you make money and how fast you can spend it.
My son wanted new shoes...so we went in search of them this weekend. He finally found a pair he liked after trying on three pairs. He is very particular about what he wears. He also needed a new backpack because his old one was ripping from the weight of books etc. Yesterday my boyfriend had to work so we went out in search of a new bag. We checked our local Zellers and a few other stores. There was a good bag in Zellers so we went back and got that one. Hopefully this one will last longer than the last one because it wasn't cheap.
I am waiting to hear back from the publisher. I really hope they decide to publish my poetry manuscript. I am also thinking about putting my cookbook together...but I need a few more recipes and pictures. I will have to talk to my father-in-law and maybe my mother again to get a couple more recipes.
March 19th, 2007
I have had a hard few weeks. I tried to get off the anti-depressant meds and that through me into a cycle of not sleeping for two weeks. I made a mistake and went to an old doctor I knew from years ago. He did a battery of test on me. Then gave me some sedatives and sent me home. I took the sedative the first night and it made me sick. I went back to the doctor and he wouldn't even see me. His secretary gave me a lecture on relaxation and changing my life and anxiety. She gave me some bath salts and sent me home.
I was told to continue the meds. That night I became so sick...I thought I would have to go to the hospital. I stopped the meds and returned to my doctor. Unfortunately...as I had feared I was suffering withdrawal symptoms. I am now back on the medication and I hate it. However...I really had no choice...I have to sleep and my boyfriend and son have to go to school and I have to function some way...
I have to make an appointment with my own doctor and see what I can do....maybe reduse the amount of medication. I don't like being on it because it makes me tired and sometimes I feel unwell..but being off it seems even worse. I hope that some day something will be found that can help people without causing these horrible withdrawal symptoms and other problems...
To make it worse my birthday was March 13th. I did have a nice day though. I got some gifts and my son took me for lunch to Swiss Chalet which was the highlight of my day. I really enjoyed spending time with him and it was a nice surprise.
June 7th, 2007
It has been a while since I have written an entry here. I am still writing and getting a couple of offers...so that's good. A recent one came from a website called loveintoronto. I may be doing advice type articles for them. It is non-paying but the exposure would be good.
I am waiting to hear about another writing job that is paying too. Since my boyfriend has coverage now through his work my son and I could finally go to our dentist. My son went first and unfortunately had cavities. So he had some filled. Then I went and the same thing. I needed about 11 filled and him around the same. I just got the last filled yesterday...thank God.
There was a lot of pain involved. My son is booked to finish next week. My boyfriend needs extensive work...and his coverage will be eaten up with us for this year. He is thinking about going next year. I hope he does because his teeth are really ...really bad...he will need surgery.
My son is currently taking a CPR course at school and we had to pay for a certificate on completion. I thought it was a good idea. He will be done tomorrow. He is almost finished school for another year. It went by so fast.
I don't know what we are doing over the summer, but my boyfriend wants to go to some toronto landmarks. We are thinking about getting a small dog. We may check out the Humane Society this weekend. Apparently they are having some sort of open house?
I put an ad out and got a reply for a free beagle. The problem is that the dog was not fixed...so I didn't want that added cost...and problem. We will just keep looking. It has been a busy week. I went for some tests on Monday. They did a pelvic/abdomen exam.
My bladder had to be full. I hate those kind of exams. When we got there were two couples in the waiting room. When I was going to the washroom there was one male...then I turn around and there's another one. I was mortified. I don't know why they were back there. I don' t think that kind of thing should be allowed. Anyway I get the results next week. Hopefully everything is okay?
July 19th, 2007
It has been a crazy couple of weeks. We went down to the Human Society and finally adopted a dog. It is a Lab mix. We were not prepared for how much attention and training this dog needs. He did not have even basic training..He eats everything...and craves constant attention...and he is seven already....He even ate my boyfriends remote and made him very mad....so he wanted to take him back...but we are persevering...On another note...I got my nose pierced recently after thinking...about it for quite some time...it didn't really hurt...until after the piercing itself...but now it is okay. My writing is going well and now I have an advice column on LoveinToronto.com which is very exciting. We are suppossed to meet next weekend to take a group photo...I am hoping I get some payment soon though....because although I love the work...I don't want to be a starving artist...lol...
August 17th, 2007
It has been a crazy few weeks. My work for LoveinToronto is going well. We took some pictures while at the taste of the danforth which are posted on the site. We did not get our picture taken at our first meeting so we have another one coming up...but the site is doing good. On another note...our dog Oliver has some behavioural issues. Unfortuntately, he ended up nipping at someone and because he drew blood he is now under confinement for 10 days. We keep him muzzled now and are trying to teach him how to be good, but it's an ongoing struggle. Luckily the person he bit is doing fine and Oliver has had all his shots. It got so bad that we decided to take him back to the pound...but both myself and my boyfriend were heartbroken. My son didn't seem too affected. We think it is because he didn't bond with Oliver as much. Anyway...my boyfriend went down the next day to try and get him back. They usually don't give dogs back that have been surrendered but the supervisor took pity on my boyfriend and gave him back. Now my boyfriend believes in the power of prayer...he said he prayed a number of times....and I guess it worked!
November 15, 2007
I realized I had not written an entry here in a while. I have been so busy planning the wedding, taking care of Oliver and writing. The plans are coming along...but not as fast as I would like. Lately, my mother and I have gotten closer which is nice. My father and her are separated so I have been trying to take advantage of the time. We have been over to her place for dinner...and yesterday we went shopping and had lunch which was very enjoyable. I am hoping to get her over here soon for dinner and to see my wedding items...and meet Oliver. On a sad note...I witnessed a neighbor's dog get hit by a car. They had two great big german sheperds...and they ran across the road..and one got hit...and I presume died on impact. I truly hope I never witness something like that ever again...it was horrible! I am looking forward to Christmas and it seems to be approaching so quickly. I have started shopping and can't wait to get the tree up and the house decorated!