DE
Electric Blue
Creature of darkness.
With blood red lips.
The electric blue night skies encircle you.
Pale white face with eyes so piercing.
Tools of destruction on your fingertips.
Hair of silver course and long.
Body of cobalt blue.
The blue lightning feeds you, coursing through your veins.
You crave the power of the night skies.
The power of electric blue.
This is a collection of my poems. I will add more as I write new ones. These are from a more current collection.
Sacred Heart
Up the hill, in a box you will find my sacred heart.
It will be under a sycamore tree.
Open the box if you will.
However you can not touch it.
It has bled too many times.
It is frail and weak now.
My sacred heart lies within.
Open the lid and you will see.
A heart torn to pieces.
When will my sacred heart be free.
The day you learn to love me.
Lavender Fields
In the fields of lavender , the maiden walks.
The sun is warm and it's rays glisten off the dew of the dawn.
The birds sing their warbling melodies.
A small chickadee flies to the maidens side as she reaches out her hand to touch it.
The sky is a brilliant pallette of turquoise and shades of pastels.
A gentle breeze softly carries the billowing clouds past the mountains.
The maiden continues to walk through the tall swaying grasses in the meadow.
Through the lavender flowers , exuding their soothing scents.
Her gown of ruby red flowing out behind her.
In the fields of lavender, the maiden walks.

Candle of My Heart

You light up my days like a candle in my heart.
My life would be empty without you.
The crimson flame of desire dances in my dreams.
I wish to rekindle our old love, into new.
The night when we met for the first time.
My eyes were fixed on only you.
I fell in love with you.
I wanted no other but you then.
The winds of time have diminished the flames.
On this Saint Valentine's Day, let our love bloom.
Cherish and love yesterday today and forever.
For you light up my days like a candle in my heart.
Burning crimson flames of desire.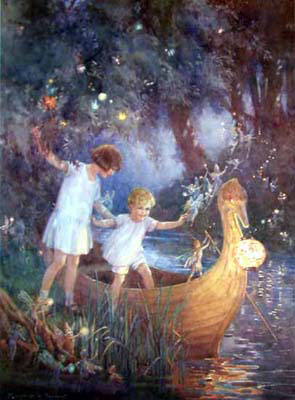 Dance with me.
Come dance with me.
The water is fine.
However I prefer wine.
Escort ye gentlemen, your ladies fair.
Each quite delicate.
Some quite rare.
Twirl and courtesty around the room.
As the darkness slowly looms.
Let the wine flow like the water.
The moon casts a glow on the terrace beyond.
Warm summer breezes blow.
The night is young, so dance with me.